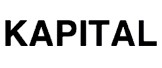 KAPITAL (JP) at Lazzari Store
The brand Kapital takes its name from the city of Kojima, also called the Japanese capital of denim. Established at the end of the eighties, Kapital jeans were the initially focus of the clothing brand, then over the years Kapital made its collection of clothing items bigger with new total-look creations, unpredictable and far from the fashion archetypes but at the same time always studied and produced with unequaled perfectionism.
To date, Kapital is considered one of the pillars of Japanese fashion sold in few selected stores in the world and distributed online by few European online web shops. Kapital jeans, scarves, hats, pants, T-shirts and jackets are true masterpieces of Japanese creativity.
Showing 1-24 of 278 item(s)
Kapital Jeans Made in Japan
In the world of Kapital Jeans and, more generally, of Kapital Made in Japan clothing, creativity meets innovation just as the East merges with the West. The result is Kapital denim garments, especially the Kapital jeans models with a soft fit on the hips and ankle tight; the iconic Kapital Kamakura and Kapital parka jackets, with oversized collar that can be transformed into a hood and the possibility of rolling them up and wrapping them up to store them in a suitcase or backpack; the Kapital Kountry line... all characterized by a passionate research into design and processing techniques, fabrics and colors, both in terms of variety and combinations.
Kapital denim clothing

Kapital clothing is lively and often ironic, without a doubt unusual and original. The shapes of Kapital dresses, such as the indigo cotton and linen series, are soft and rounded rather than structured slim-fit: for example Kapital shirts for her and for him, Kapital skirts, in linen and cotton, wide, soft in plain or patterned, with drawstring at the waist, Kapital coats, multi-pockets, with double buttons closure and wearable also on other coats. Kapital Japan is not a brand that seeks the perfection of fit and the adherence of a garment to the silhouette. Kapital JP offers a style of clothing that is comfortable, pop, unisex, non-conformist, inimitable, cosmopolitan and wearable by anyone. And this style can also be found in the simplest accessories: from the colorful and fun Kapital socks in cotton blend, to the imaginative soft 100% wool Kapital scarves. If you still don't know this brand, take a trip to our Kapital Online Shop at Lazzari Store: it will win you over at the first click!