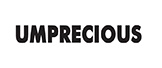 UMPRECIOUS (IT) presso Lazzari Store
Umprecious is a young Italian-French brand specialized in creating "lifestyle sneaker". Each Umprecious shoe model is designed in Paris and made in Italy, not far from Venice. The idea is to produce cutting-edge sneakers on a technical and aesthetic level but worked according to traditional methods. The first Umprecious shoe model is called No Limit: a perfect combination of trekking shoe and running shoe, available in three colors.
Umprecious is a careful and conscious brand towards the environment: for the No Limit collection it has used sustainable leather and Nubuck, while the sole carries the Vibram brand. This first line of sneakers is on sale at selected distributors: Nubian in Tokyo (Japan), Cube in Okinawa (Japan) and Lazzari Store in Treviso (Italy).