You can pay by:
PAYPAL
CREDIT CARD
BANK WIRE TRANSFER
SCALAPAY
Payment by PAYPAL and CREDIT CARD:
You can pay with Your PayPal account (if owned). More info on PayPal official website.
Otherwise you can pay with Your credit card using PayPal or Unicredit bank portals without any account registration.
At the order confirmation page you will be asked if you prefer to use your PayPal account or a credit card. You will be transferred to the PayPal or Unicredit website so your credit card data will stay protected.
Unicredit portal works only if you choose Euro € as currency.
Other payment methods connected with and managed by PayPal from our side are available depending on your country.

Payment by SCALAPAY:
Scalapay is a payment method available in some countries and managed by the digital platform provided by Stripe Inc. that allows to split the payment in 3 installments or more.
If you purchase with Scalapay your order immediately and pay in 3 installments, you acknowledge that the installments credit will be transferred to Incremento SPV S.r.l., or to Subjects correlated to their Dealers, and you authorize this transfer.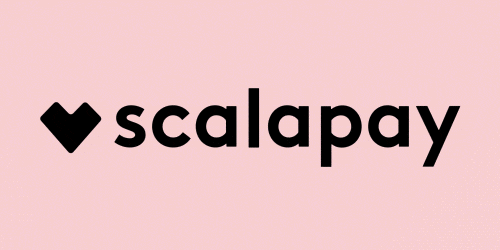 Payment by BANK WIRE TRANSFER:
You have to select Euro € as currency in order to have this payment method available. The following information is for the bank account. This will also be sent to you by e-mail. Once the bank transfer has been completed please send an e-mail to store@lazzariweb.it or a fax to +39 0422 545456 to confirm all of the necessary data. After the payment has gone through, your order will be shipped.
Bank Data:
Company Name: Lazzari S.a.s.
Company Address: Via Paris Bordone 14, 31100 Treviso - Italy
Bank Name: INTESA SAN PAOLO filiale di VILLORBA
IBAN: IT80 O030 6962 1891 0000 0000 138
SWIFT/BIC: BCITITMM
Please notice the fifth character of the IBAN is the letter O not a zero.



Payment for e-mail orders:
If for you it's easier, you can send an e-mail to store@lazzariweb.it with what you want to purchase and we will send you a payment request to the e-mail of your PayPal account or also you will be able to transfer to us any decided amount using this link https://www.paypal.me/lazzaristore
For any additional information, please don't hesitate to contact us.

TEL: +39 0422 410771
e-mail: store@lazzariweb.it