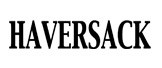 HAVERSACK (JP) at Lazzari Store
Designed and produced in Japan, Haversack reinvented in a modern way the classic working clothing from the 60s. The designer Koji Norihide takes his greatest inspirations from the American army vintage, working meticulously on the details. Although the style is very similar to the Western one, the Haversack collections are difficult to find outside of the Asian market.
Haversack Japan Clothing
The Japanese brand Haversack offers a luxury vintage style. The aim is to create timeless clothes in which history and innovation, past and present transform vintage style into contemporary vintage. A Haversack coat, a Haversack raincoat, A Haversack coat, a Haversack raincoat, a linen jacket by Haversack, for example, inherit the canons of a classic but rejuvenated, frescoed, contemporary design.
Haversack coats
In the Haversack collection clothing, knitwear, hats, accessories, coats are among the most representative pieces of the brand. Inspired by work and military clothing, a Haversack coat revitalizes shapes and materials, showing a creative and sophisticated invention and attention to every detail.