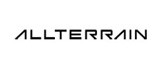 ALLTERRAIN BY DESCENTE (JP) at Lazzari Store
Descente's desire, passion and spirit are aimed at enriching people's lives through superlative sportswear. All intricate planning and design come from here after trial and error. The only thing which remains after removing all non-essential elements is simple design. And that is the essence of ALLTERRAIN.
Showing 1-24 of 30 item(s)
Descente Mizusawa
In 2018, 10 years were celebrated since the creation of the famous Descente Allterrain Mizusawa Mountaineer Down Jacket model. Characteristic of this jacket is the structure in Ultrasuede fabric, suede but waterproof. In addition, the Parahood system protects the neck area from snow and rain with dual zip ventilation for temperature control. An iconic jacket by Descente Allterrain still among the most desired of the brand.
Descente Allterrain Active Shell Jacket
Another classic Allterrain by Descente jacket is the series of Active Shell jackets. Windproof and rainproof, breathable, with side zips and concealed hood. Polyester with a matte finish, a short jacket at the waist, perfect for cool days of rain and autumn and spring wind. Like any Descente jacket, the Active Shell jacket has also been designed to be functional and perform in all its parts. Design and usefulness of details find their best expression in the Allterrain by Descente outerwear.
Allterrain Porter Backpack
The Descente Allterrain X Porter backpacks are the result of collaboration with the famous Japanese bag brand Porter Yoshida & Co. They are versatile, capacious and multi-pocket backpacks, suitable for carrying laptops safely too. Equipped with Boa Technology for adjusting the straps, they are extremely comfortable to wear, resistant and water repellent.