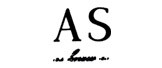 AS KNOW AS DE BASE (JP) at Lazzari Store
As Know As is a Japanese brand belonging to the group As Know As You Commodities Co. Ltd. As Know As merges the essence of what is trendy with a fascinating and unique taste. As each of us has our own strengths, so there are clothes suitable for each of us, with their own characteristics, their own tastes, their own moods and desires. As Know As creates clothes and accessories that dress the personality of the wearer, made to last and be loved for a long time.
As Know As the Japanese brand.