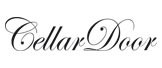 CELLAR DOOR (IT) at Lazzari Store
The Vetta fabric factory of the Bettanin family was born in Torrebelvicino (VI) in the early seventies. The family passion for Italian haute couture has more distant origins: it is the fifties when the first generation Bettanin worked a shop to make skirts and trousers. Since then the know as more precious, has been handed down from father to son. Today it is Filippo Bettanin who leads the company, collaborating with the most important international fashion labels. In 2014 he founded the Cellar Door brand, the result of the careful study of the family sartorial archive and the military one. The collections of the new brand are a perfect synthesis of craftsmanship and innovation, avant-garde stylistic solutions and love for tradition, innovative materials and high tailoring of trousers. The result is garments of authentic beauty and unique quality, 100% Made in Italy but with a cosmopolitan soul.
Showing 1-24 of 41 item(s)
Cellar Door Pants
Cellar Door is synonymous with high tailoring of Made in Italy trousers. Cellar Door trousers have a classic style, often decorated with front pleats, two side pockets and two back pockets. Sometimes an elastic waistband that plays down the rigor of a classic garment to turn it into a casual-chic and urban one. Among the Cellar Door pants there is no lack of Cargo models with large pockets buttoned to the sides of the legs, and long skirts with soft pleats and palazzo pants and ankle pants for her.
Cellar Door Clothing
Cellar Door clothing is a constant tribute to the Italian manufacturing tradition of fashion and textile industry. Cellar Door trousers and skirts masterfully combine tradition and innovation, giving life to an international metropolitan style.
Cella Door by Vetta
Vetta is a historic Venetian pant factory, contract and partner of global fashion brands. In 2014 Vetta created its own clothing brand: Cellar Door.