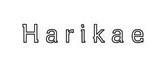 HARIKAE (JP) at Lazzari Store
The Harikae collection incorporates both traditional art that modern lifestyle and design. With 17 years of experience as a model, Harikae has just launched its first collection focused on knitwear using the best quality materials and craftsmen. The capsule collection is full of wool and embroidery, bringing the elegance and finesse essential in every day.
Harikae Clothing
Harikae clothing is a Japanese brand founded by Chiko Hashimoto and Nao Harikae in 2016. Hashimoto is the one who deals with fabrics, materials, knitting, textures and patterns. Harikae is instead interior designer and architect attentive to the silhouettes and design of garments and collections.
Harikae Dress
Harikae dresses express the perfect combination of traditional Japanese sartorial art and modern lifestyle. Yarns, fabrics and silhouettes harmonize in very refined and casual dresses at the same time.