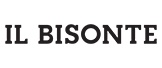 IL BISONTE (IT) at Lazzari Store
Il Bisonte is an Italian accessories brand founded in Florence in 1970 by Wanny de Filippo, where the Tuscan designer realizes and takes care of his products still today. Known around the world for its creations in natural leather in vegetable tanning, Il Bisonte over the years has emerged in the world of luxury accessories while maintaining constant the traditions and the craftsmanship of its origins.
Showing 1-24 of 40 item(s)
Il Bisonte Florence
The Bisonte historical Florentine leather goods owes its name to the passion of its founder Filippo di Filippo for the Indians of America and for the American bisons, a source of essential sustenance for the natives of America.
Il Bisonte bags
The collections of bags, backpacks, small leather goods and Il Bisonte accessories include classic bags in natural cowhide, iconic models periodically revisited in style, seasonal models for her and for him. Il Bisonte bags are all of the highest quality, recognized throughout the world.
Il Bisonte quality
The quality of the leather of Il Bisonte bags is extraordinary and sustainable. The leather is vegetable tanned without the use of chemicals. The main feature of this approach is that the leather will remain sensitive to time and light, changing color while remaining intact and resistant. The Florentine masters of Il Bisonte's craftsmanship are mindful of the ancient Florentine art of tanning as well as guardians of the secrets of a unique and inimitable technique.
Il Bisonte turnover
In recent years the turnover of the historic Florentine company Il Bisonte has doubled. Driving the sales was the conquest of international markets, in particular the Japanese one. In 2015 the historic leather goods born in 1970 was absorbed by Palamon, a British private equity fund.