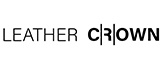 LEATHER CROWN (IT) at Lazzari Store
Leather Crown was founded in 2009 from an idea of Giovanni Cavallin and Fabio Brassini, both coming from two historic Italian footwear companies. The merger of their respective experiences in the shoes market, leading to the birth of a totally Italian brands (Venice) with a carefully crafted and attention to detail typical of Italian production. Each wash is done entirely by hand and the footbed within each sole increases the comfort level. As for design, we can notice its vanguard in the two-tone patterns and in the combination of leather and canvas. The attention to the use of special leathers is rappresented in the models realized in reptile, while innovation is evident in some new proposals that mix the sandal style with the comfort of the urban shoe sole
Showing 1-24 of 24 item(s)
Leather Crown Sneakers Italy Online
Leather Crown is the Italian artisan sneaker par excellence. Every detail is carefully handcrafted. Therefore the slight differences between one shoe and the other aren't to be considered production defects but the authentic merits of a handmade shoe. Leather Crown sneakers in Italy can be found online at www.lazzariweb.it.
Leather Crown Iconic
Leather Crown Iconic Collection includes all those models of historical and continuous brand sneakers, also offered in revised versions: Iconic Leather Crown LC06, low and high leather Crown studded, Leather Crown Aero Iconic, etc.
Leather Crown Studs
Also worn by Amal Cloney in the W_ICONIC-022 high model in white leather, Leather Crown's studded sneakers are among the most popular iconic models of the brand. Rock, stylish and with their typical vintage touch, are detailed by metal studs both on the outside of each shoe, on the heel and along the row of laces' eyelets. Available in white, black and white/black, both high and low.
Leather Crown How They Fit
The absolute comfort and the excellent fit of these sneakers depends on the choice of precious raw materials, the manual processing of each shoe and the meticulous care of details. Independent from the model - from the tapered ones to the running ones - Leather Crown shoes immediately fit comfortably, keeping you comfortable forever.
Leather Crown LC06
LC06 is one of Leather Crown's "styles": it is a line of low sneakers, in white leather, with the crown emblem of Leather Crown perforated on the outside of each shoe, while the heel, tongue and laces are colored in the same color combined or with patterns and special materials (glitter, lacquered leather, suede, animalier or iridescent pattern, etc.).
Leather Crown Retailers
If you are looking for a Leather Crown sneaker retailer, Lazzari Store will ship them all over the world.