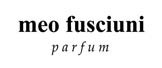 MEO FUSCIUNI PERFUME (IT) at Lazzari Store
Meo Fusciuni perfume brand was born from the definition of artistic perfumes as olfactory memory. Meo Fusciuni blends fragrances that recall lived moments of life, in a unique and exciting collection, the olfactory vision of a modern and nomad artist. Today Meo Fusciuni is an Italian indipendent brand, where planning reaches the boundaries in the research of olfactory memory. Yesterday was a nomad travelling, today is poetry, tomorrow will be mysticism.
Showing 1-11 of 11 item(s)
Meo Fusciuni Shop Online
Meo Fusciuni parfums can be found in our online shop at www.lazzariweb.it: we have chosen for you Meo Fusciuni Little Song, Luce, Spirito, Narcotico, Notturno, Ciavuru d'Amuru, Oblio, Odor 93, Note di viaggio 1, 2 and 3 .
Meo Fusciuni Basenotes
The base notes of Meo Fusciuni perfumes can be woody, rich in incense, fruity and/or flowery. The olfactory pyramid of each Meo Fusciuni fragrance develops an intense, evocative and engaging sensory journey. The fruity and incense notes of the Nota di Viaggio collection, for example, are inspired by trips to Sicily, the East and North Africa.
Meo Fusciuni Biography
Meo Fusciuni Parfums is a project born in 2009 from the union of three Italian talents: Giuseppe Imprezzabile, perfumer for passion and for work; Daria Stuefer, art director; Franco Briguglio, creative consultant. The goal was to create evocative scents on the theme of travel, both physical and sensorial, able to connect different lands and cultures, mixing what culture tends to divide with what nature unites.