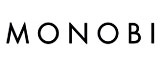 MONOBI (IT) at Lazzari Store
Monobi is a brand born in 2014 as a spin-off of Beste S.p.A., a Prato textile company with 30 years of international experience in fabric and clothing items production. Monobi offers outdoor performing and design clothing. Thanks to the use of advanced technologies such as laser, ultrasound, heat-sealing and innovative welding techniques, Monobi creates garments with clean lines, with hi-tech fabrics and rich in functional details. A fully traceable Made in Italy production in which quality, style and sustainability harmonize with each other. Each Monobi garment thus expresses a perfect balance, made up of the best technical characteristics of highly performing sports garments combined with the typical spirit of metropolitan dressing and urban lifestyle. The brand's name has a Japanese origin and it means "beautiful product".
Showing 1-24 of 62 item(s)
Monobi clothing for men
100% Made in Italy brand, Monobi men's clothing expresses the harmonious integration between fabrics and fashion design within the hub of one of the most important Italian textile companies: the Tuscan Beste Spa, born thirty years ago in Cantagallo in the province of Prato.
Monobi is a men's clothing brand open to contamination and experimentation with shapes and materials. Thanks to the passion of local master craftsmen, the fabrics processed by Monobi are transformed into extremely functional and performing, sustainable and high quality garments.
Clean design, hi-tech materials, love for details, cutting-edge assembly techniques are just some of the characteristics of any Monobi product. Each garment is conceived, studied, designed and moved created for a specific clientele: who live in the city, from one city to another, they travel. People who face chaotic and stressful contests every day and for this reason they need outfits that are not only casual or elegant but also agile and performing.


Monobi performance clothing
What are the characteristics of Monobi performance clothing?
- Stratification: fabrics and materials have a two or three layer structure: an external water repellent layer combined with a special membrane that increases the level of water repellency without compromising the breathable capacity of the fabric.
- Thermal Alpha Polartec: this particular padding mixes thermal performance with breathable qualities. Of military origin, it was designed for the needs of soldiers at the front, trained to face any kind of danger or difficulty: sudden changes in climate, prolonged use of clothing, physical dynamism in hostile contexts.
- Breathability: the Ret (Resistance to Evaporative Heat Transfer) scale measures the breathability of fabrics. The lower the value, the greater the breathability of the material. Monobi garments also reach a score of 6, where the range of the Ret scale between 0 and 6 identifies the fabrics with the best breathability.
- Windproof and water resistant clothes: those of Monobi guarantee excellent protection from windy currents and water without neglecting breathability.
- Adaptability to movements: Monobi clothing easily adapts to the movements of the wearer's body, thus ensuring superior levels of comfort.
Monobi Hi-Tech clothing
Monobi garments are made using innovative production techniques:
- Assembly: traditional needle and thread seams are replaced or integrated with latest generation methods such as thermoplastic glues.
- Sealing: the assembly lines of the garment are welded with thermal tapes that protect the seams from water and wind.
- Ultrasound: the garment is assembled thanks to the use of ultrasound, a technology that overlaps or replaces that with needle and thread, offering the product extraordinary resistance.