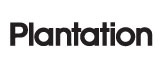 PLANTATION at Lazzari Store
Founded in the spring of 1982, the brand Plantation, belonging to the fashion japanese group A-net, expresses a precise philosophy: "Clothes are tools for our day-to-day lives". Starting with the use of raw materials and natural fabrics, Plantation suits combine functionality with beauty, comfort and design. The result is high quality clothing items, made to be worn in pur everyday life and therefore they are timeless.
Showing 1-22 of 22 item(s)
Plantation Clothing
Plantation women's clothing offers comfortable and designer garments, made with natural raw materials and soft and durable natural fabrics. Over time, Plantation clothes adapt to the silhouette of the wearer, giving the figure a relaxed and refined look.
Plantation Brand
Plantation is a brand of Japanese fashion group A-Net based in Tokyo. As its name says itself, Plantation is inspired by nature, trees and water. Hence the fresh, simple and natural design of clothing for everyday life, for women aware of their own value in the simplicity of their everyday life.
Plantation Coat
Discover our selection of Plantation women's coats: padded and reversible long coats; long waterproof coats with hood and crumpled effect vintage vintage style wool coats.