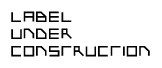 LABEL UNDER CONSTRUCTION (IT) at Lazzari Store
Luca Laurini founded Label Under Construction creating collections that express a careful research, combining valuable materials and skilled knitting techniques. The trial never seems to end contaminated by the architecture, photography and human feeling. The result is unique and precious knitwear, jackets and accessories that can be over-dyed, lasered, stamped or needled; the complexity of these achievements can be made only request by people who share the same passion.
Showing 1-24 of 59 item(s)
Label Under Construction clothing
Founded in 2003 in Perugia by Luca Laurini, L.U.C. clothing is an experimental brand that does research on yarns, fabrics and shapes in the fashion world. "Label Under Construction" means a project in progress, in continuous evolution.
Label Under Construction experimental fashion
L.U.C. has made experimentation a creative and productive philosophy. Research, study, planning on raw materials and design are the DNA of this brand. For example, the Signals collection is inspired by the MORSE code: points and lines become textile and graphic technique on the garments of this collection. In the Metamorfosi collection, on the other hand, dresses in vintage fabrics are proposed, both obtained naturally and chemically.
Label Under Construction between art and architecture
Experimentation based on L.U.C. it can even be interpreted in an artistic key. L.U.C. clothing items in fact they are inspired by artists like Burri and Fontana but also by Optical Art and Arte Povera. The feeling you want to recreate in the customer L.U.C. is to wear a work of art. The founder of L.U.C. Luca Laurini, born of a knitting family, graduated from Polimoda in Florence and from FIT in New York without ever forgetting his passion for architecture. Hence the structural research of the L.U.C. and the architectural approach to garment design.
Label Under Construction natural fabrics
Label Under Construction trousers, sweaters, shirts, t-shirts, coats... are all made of natural fibers and materials: cotton, silk, cashmere, wool, vintage military fabrics. The challenge of L.U.C. is to perfectly combine craftsmanship, natural fabrics and modern technologies. In other words, blend delicacy and complexity.
Label Under Construction: an experience to wear
L.U.C. garments hide behind all the simple forms and all the complexity of the artisan and technological work that made them possible. A customer captures these aspects, establishing a deep relationship with each garment L.U.C.
Label Under Construction: sophisticated minimalism
Label Under Construction style expresses an urban, contemporary, minimalist aesthetic, played on dark monochrome shades, in particular black and the gray range.
Label Under Construction Man
This Perugian brand has a predominantly male clientele but, beyond the specialization in knitwear for men, it can be considered a unisex brand.
Reversible Label Under Construction
Numerous L.U.C. clothes are reversible (coats, jackets, sweaters ...).