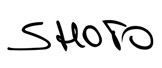 SHOTO (IT) at Lazzari Store
Shoto shoes are made by the Italian footwear company of the same name, founded and established in the Marche (Montegranaro), Italian region in first place in the footwear industry. Each product is realized thanks to the expert hands of master craftsmen, thus taking care of every detail, and paying particular attention to the use of quality materials and refinement as the horse and the kangaroo. The skin is washed and treated with natural oils and creams, lends any creating an original and exclusive appearance.
Showing 1-10 of 10 item(s)
Shoto shoes Made in Italy
Shoto shoes are handmade in Italy according to ancient traditional techniques.
Shoto Blake
Blake is a processing technique applied to Shoto shoes. Bottom and insole of the shoe are glued and sewn in such a way that a single seam unites sole, lining, upper and insole. The seam is visible inside the Shoto shoes as it passes through the leather insole.
Shoto Blake-Rapid
Blake-Rapid is a manufacturing process used to build Shoto shoes and Shoto boots. In a first step Shoto shoes are sewn according to the Blake technique. Then they are sewn with a Rapid seam, which binds the first sole to the second. At this point the heel is fixed with nails and the rough bottom is colored by hand. The Blake-Rapid double stitching of the Shoto guarantees longevity and flexibility at the bottom of the shoe. The use of natural materials such as leather and rubber facilitates this type of work, ensuring extreme comfort of fit.
Shoto Shoes Online
Discover our selection of Shoto men's shoes: Shoto Volo; Shoto in deer leather; Shoto in woven leather; Shoto suede Dive; Shoto Jump; Shoto Ban Jungle; Shoto Deer Dive.