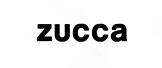 ZUCCA (JP) at Lazzari Store
Founded in 1988 and part of A-Net, a large Japanese group of fashion designers including Tsumori Chisato, the Zucca brand combines artistic expression and optimal functionality. The beauty arising from the creative process of its designers manifests itself in extremely simple clothes that revisit a casual style attentive to the contemporary. A sense of peace, calm and happiness surrounds those who wear Zucca clothes, gifts of freshness and originality to everyday life.
Showing 1-24 of 43 item(s)
Zucca Japanese Clothing
Japanese brand founded in 1988 by Akira Onozuka, is part of the large A-net clothing group. The intent is to create clothes that inspire calm and a sense of joy in those who wear them and in the people who surround themselves wearing Japanese Zucca clothing. Onozuka finds his creative ideas everywhere: literature, art, travel, family.
Zucca Women's Clothing
Zucca, a women's clothing brand, offers garments with a playful, fashionable style, both for the choice of materials and for the design and creativity of the details. Zucca Japan women's accessories and dresses are multi-functional, inspired by refined lightness and streetwear style.
Zucca Bags
Zucca eco-leather bags and those in transparent PVC are available online at Lazzariweb.it shop online. They can be carried either by hand or over the shoulder. Products of different sizes and colors, with plastic buckle closure and back pocket. Minimal in style, they blend a vintage flavor with a casual one.