Meo Fusciuni: a journey into the art of perfumes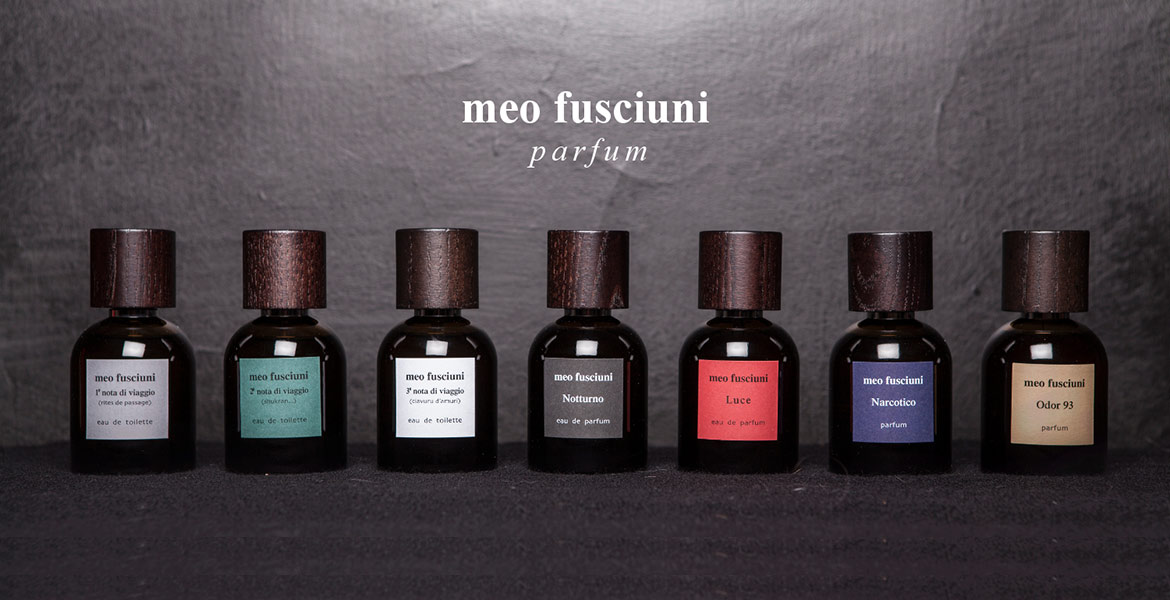 Get ready for a journey into nature, through woods, sun and sea. Get ready for the poetry of fragrances created with genuine raw materials. But most of all, get ready to discover tradition, because Meo Fusciuni perfumes will reveal to you, the charm of the ancient art of perfumery.
The inspiration and raw materials behind Meo Fusciuni perfumes
In just a few years, Giuseppe Imprezzabile has managed to channel his training as a herbalist into the creation of an independent perfume brand. From 2009 to now his perfumes have always stood out because of their carefully selected raw materials and because of their ability to let their wearers travel through space or memory.
The first collection is indeed dedicated to the 3 places which are dearest to the company's "nose": Istanbul, Morocco and Sicily. Hence the collection's name: "Trilogy of the journey". And this was the journey of Giuseppe Imprezzabile himself, in search of the essences which could best recreate the theme he had chosen.
This is exactly how all Meo Fusciuni perfumes come into being: from a story this "aromathary" would like to share, a path on which to guide those who wear the perfume. Secondly, he decides which materials he's going to use, but they always have something in common: they're natural and precious and come from all over the world.
The production of the perfumes is entirely Italian though. As the brand's name also: "Meo" is the diminutive of "Bartolomeo", the name of Giuseppe Imprezzabile's father, whereas "Fusciuni" means "to flow" in Sicilian and is his grandfather's nickname.
The third perfume of the "Trilogy of the journey" is Italian in its inspiration, too, and dedicated to Sicily.
Meo Fusciuni #3 nota di viaggio (ciavuru d'amuri): the fragrance of love
The intensity of Sicily's fragrances and of its spring contained in a bottle: here's the spirit of Meo Fusciuni's third travel note.
The essences are those of the gardens its creator met in his childhood: fig and jasmine, with the final touch of incense, a reminder of the religious parades he took part in.
A balanced and intriguing perfume, delicate at first, but then revealing all the wonder of warm afternoons in the sun and of pure love. That's why the name of the perfume Meo Fusciuni #3 nota di viaggio is "ciavuru d'amuri": in Sicilian, this means "fragrance of love" which, in this case, is Giuseppe Imprezzabile's love for his land, Sicily, and for his family.
Meo Fusciuni Odor 93: the magical perfume of flowers
Odor 93, on the other hand, is a journey into poetry, through an enchanted wood: it's a flowery fragrance, but with some earthy notes which recall quiet walks in a forest. Its core is made up of narcissus and tuberose, light essences, beguiling and sensual.
Meo Fusciuni Odor 93 has thus the extraordinary ability to let you immerse yourself in a fairy tale and in a unique essence, perfect for those who like to wrap themselves in a veil of flowers.
All perfumes by Meo Fusciuni are therefore ideal for men and women who love light but irresistible fragrances that, with their ability to embrace their wearers, can lead them into a dream journey.


Comments
Leave your comment
* Required field