Guidi leather and silver jewels
Guidi shoes, a Pistoia-based brand of Tuscan handmade leather goods, opens up to the world of artistic jewelry. And it does it his way: turning nails into jewels with a magical touch of design.
Guidi leather shoes, Guidi leather bags: Guidi and Rossellini shoes has been synonymous with high Tuscan leather goods for over a hundred years. From this year the Pistoia brand has been enriched with a new collection of accessories: Guidi jewelery in leather and silver. Rings, earrings, unisex bracelets that mix elements in fine leather with others in 925 silver with additional precious variations such as the inclusion of black diamonds, onyx, etc. The concept is as original as it is creative: interpreting the raw materials and small parts typical of handmade shoemaking in precious, alternative, contemporary jewels.
Nails, screws, bolts, springs normally used in the production of Guidi shoes are now reproduced in silver and reinvented in the form of rings, earrings or bracelets. Some models are silver only, others are combined with black hammered leather parts. The design is solid and decisive, unisex by definition. Style? That of Guidi jewels in leather and silver is a versatile style, poised between rock, dark or aggressive depending on the personality and mood of the wearer.
The tubular ring in black leather Guidi G-AN01P Silver 925 has a central body in kangaroo leather as long as a proximal phalanx of the hand, while the two flat circles at the ends are in pure silver. This is undoubtedly one of the most iconic pieces of the Guidi jewelery collection in leather and silver, an accessory that alone changes the character of any outfit, both for him and her.
The spring-loaded tubular ring G-AN07 Silver 925 by Guidi is made from a real spring, one of those used in the construction of a pair of Guidi shoes, but made in 925 silver. Note the leather details set in two small silver cubes that define the design of the jewel. The ring is developed in four rounds of elastic spring, therefore adaptable to any ring circumference.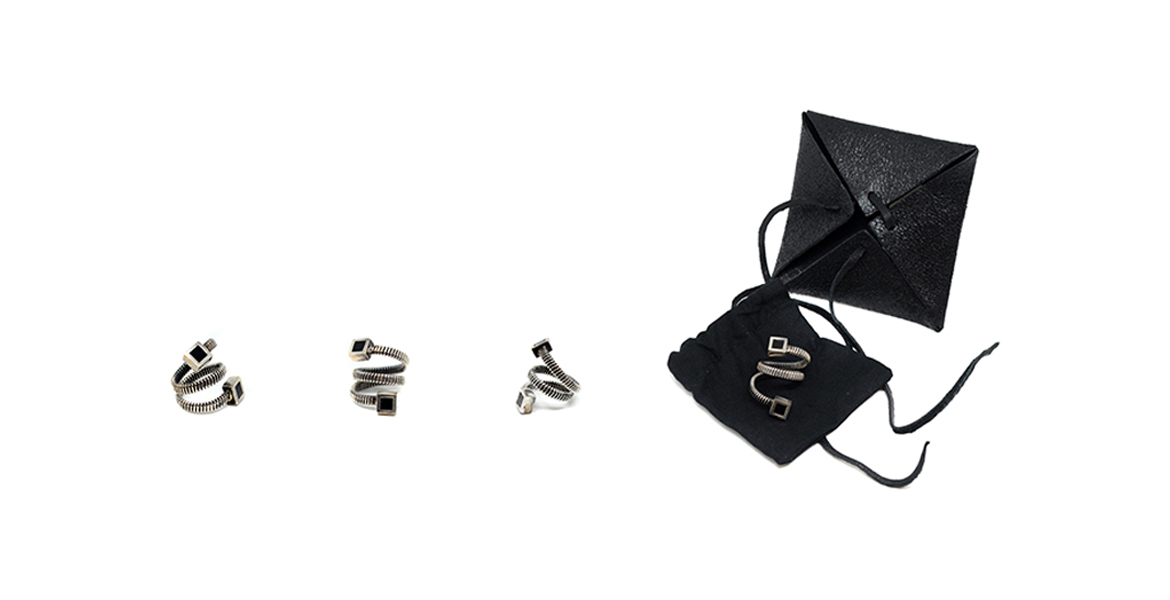 The Guidi G-OR03A Silver 925 pendant earring with chain and bolt has been proposed in different variants, for example in silver with black horse leather detail or embellished with small black diamonds. Other earrings are silver nails perfectly folded into a ring, to be inserted into the earlobe.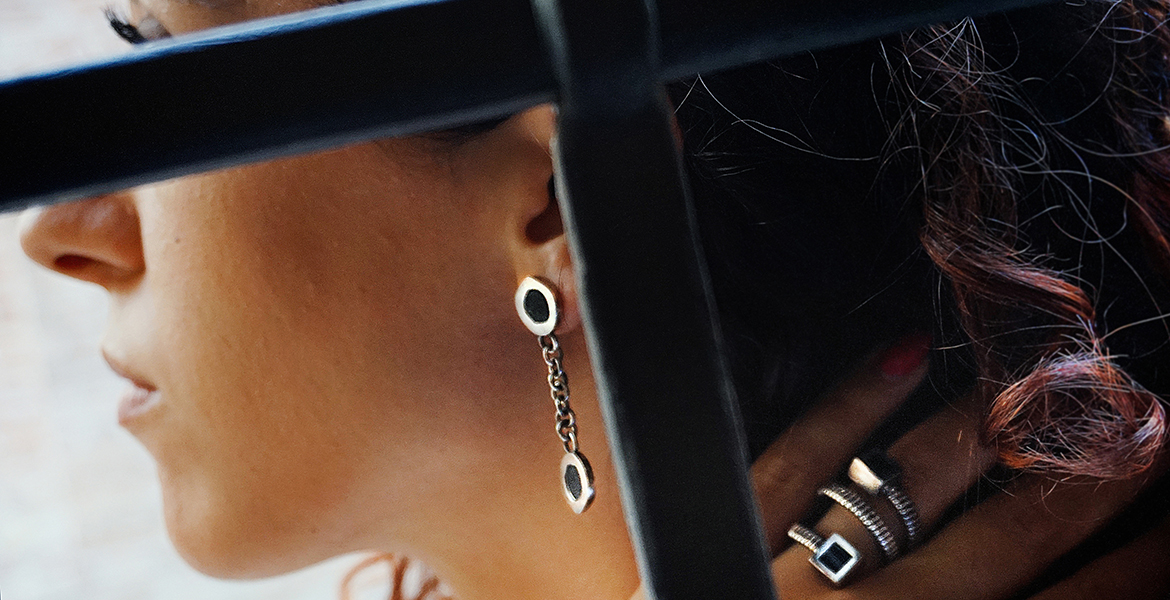 The special craftsmanship for detail and the almost obsessive attention to product quality can be found in the Guidi silver and leather jewelery cases. These are square bags in black leather, which can be closed using a leather strap that passes through each of the four sides of the case. The jewel is further protected, contained in a cotton drawstring bag.
So the world of Guidi and Rossellini is expanding, going far beyond "Guidi shoes" and "Guidi leather bags" strictly Made in Italy. It's embracing the category of designer jewelry but without distorting its own identity: that of a historic Tuscan artisan tannery that has been able to ennoble even nails, springs and bolts making them unique, nonconformist, contemporary artistic jewels.