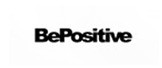 BePositive (IT) at Lazzari Store
BePositive is a brand that combines alternative and refined taste made with materials that represent a search for style and quality.

Be Positive Sneakers
Be Positive sneakers are much more than a pair of sneakers. Original and super cool, they are completely produced in Italy with precious materials. In addition to the iconic models of the brand, innovative sneakers with a contemporary, urban and design style are never missing from the collection.
Be Positive Shoes
Be Positive shoes have revolutionized the concept of sneakers: the sneakers of the 2000s is a shoe to wear in different contexts of use, no longer just in the gym. The BePositive style and craftsmanship have since made school but remain unique and inimitable shoes thanks to their 100% Italian craftsmanship.
Be Positive Aria Sneakers
Among the latest Be Positive news are the Be Positive Aria sneakers, such as the BePositive Roxy Beiges without laces; the BePositive Sail Force, half basketball shoes and half boat shoes; the BePositive Ambassadors, in smooth dove-gray leather.