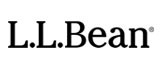 L.L. BEAN (US) at Lazzari Store
L.L. Bean, specialized in outdoor clothing and leisure equipment, is still based in Freeport, Maine (USA), where it was founded by Leon Leonwood Bean in 1912. The first product marketed by Bean was Duck Boots (or Maine Hunting Boots), designed for Maine fishermen and hunters. Since then these boots have become the very icon of the brand, with their upper in caramel-colored leather, the upper in dark brown rubber and all the variations that have been periodically proposed over time, without ever distorting the original model. Today, like a century ago, L.L. Beans are synonymous with contact with nature and life in the open air but also with an adventurous lifestyle in the city. They are the symbol of authentic Made in USA craftsmanship, made by the skilled hands of local artisans. They are the most obvious result of a company founded on essential values that have become a guarantee for customers: quality, honesty, transparency.
LL Bean Italy
Where can you buy L.L. Bean in Italy? The historic American brand of boots, ankle boots and shoes L.L. Bean can be found at Lazzari Store Treviso and online at www.lazzariweb.it. In addition to the iconic two-tone caramel and brown model, LL Bean offers alternative versions, different both for color combinations and for the height of the leg-rest.
LL Bean Boots Italy
The famous L.L. Bean Boots are available in our online store in different models and colors: in the classic brown and caramel version, in two different nuances of dark brown, or chocolate and brown, or even mou and dark brown. The height of the upper can be high, medium or ankle.